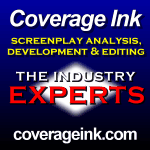 Coverage Ink Films' mission is to empower the writer to seize the reins and make it happen. The company is an offshoot of Coverage Ink, the premier screenplay analysis and development service. Currently, CI Films is in production on its first feature, the motion-comic horror "Malevolent." Previous projects have included the award-winning short "Liberator" starring Lou Ferrigno, Peta Wilson, Michael Dorn and Ed Asner, as well as "Showdown of the Godz" starring geek fave George Takei. Visit www.coverageink.com for more.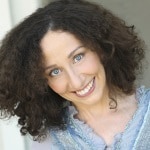 Tanya Klein is an Writer/Director/Actor/Producer. She currently serves as writer/executive producer on "Malevolent," CI Films' latest production and just finished working on the multi-award winning "Liberator." She is a recent transplant from New York where she spent the last 20 years directing, writing, producing and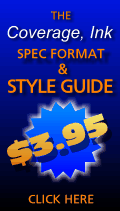 performing independent film and theater. She also served as Artistic Director of Creative Artists Laboratory, a NY theater company, where she oversaw not only the company's mainstage productions but also a plethora of sidestage productions as well as the company's expansion into short films and web content. She is the author of many original plays and screenplays. All of her plays have been produced in New York, some for several sold-out runs and some have had the honor of being selected for the New York Fringe Festival, as well as other theater festivals. Her feature screenplays have won several awards and she has a number of produced shorts to her name, a few of which she also directed. Other than that, Ms. Klein's acting resume, if she stopped cutting it down, would be several pages long, the highlights of which are Beatrice in Much Ado About Nothing, Bernarda in The House of Bernarda Alba, Hedda in Hedda Gabler, and Mlle. Y in The Stronger. Her theatrical directing credits number well over one hundred shows, ranging from Chekhov, Ibsen, and Strindberg to contemporary works.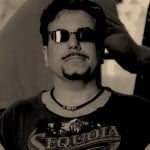 The son of two NYPD Detectives, Jim Cirile was in his first car chase while still in utero. His mother, Det. Marie Cirile, seven months pregnant and one day before maternity leave, pursued and shot a robber she believed had killed her partner through NYC's garment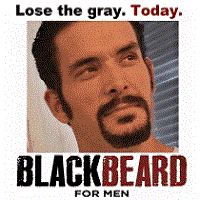 district. Since then, Jim hasn't lost his taste for action and adventure, selling, optioning or writing for hire dozens of action/adventure and action/comedy screenplays. He enjoyed a multipicture studio deal as Lionsgate's in-house action guy which resulted in films like Bounty Hunters and Hawk's Vengeance. Most recently he cowrote and executive produced the award-winning Liberator, starring Lou Ferrigno, Peta Wilson, Michael Dorn and Ed Asner, currently on the festival circuit. Jim is the founder of top-rated screenplay analysis service Coverage Ink as well as Writers on the Storm screenplay competition. He writes about music for Progression magazine and about the biz for Hollywood & Vine online magazine, and was a long-time columnist/contributor to Creative Screenwriting, Script and Weekly World News. he has written two e-books, "The Coverage Ink Spec Format & Style Guide" and "Agent's Hot Sheet." Jim may also be the only writer ever to rewrite the Coen bros. (on the aborted mob comedy Guido.) He is also the founder of Blackbeard for Men, instant brush-on facial hair color for men.